Why choose us?
Our programs are accessible online so you can learn on the go,
while your mentors will keep in touch with you to make sure you are successful.
WE OFFER EXPERT CONSULTANTS & MENTORS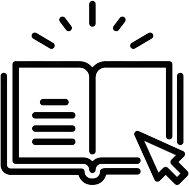 Online Courses and Mentorship
Learn online at your own pace and with a mentor ready to help you.

Years of Experience
Share Direct was formed in 2003, and brings more than 40 years of practical trading experience to the table.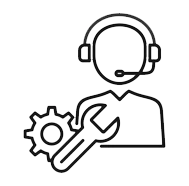 Technical Support
Our technical support is ready to assist with any technical issues you may have.

Personalised Learning Paths
Achieve your own financial goals with assistance from our consultants and mentors.
Courses
Look at what you can learn…

Since my journey with Share Direct the Forex Intraday Masterclass has been an epic one with daily great rewards... I make informed trades with confidence and with a very high probability of success.  Indeed, this is a must have strategy with daily rewards on one's trading career. - Jabu K

Johann's analysis of the forex market is brilliant. He is a better Trader/Mentor than any of the world-famous trading gurus that I have studied.  I think the difference is in his meticulous and very rational approach to the art of predicting future price movements and in his unselfish interest in the success of his students.  Johann's Master Class strategies provide one with enough objective market evidence to make rational trading decisions.  The result so far has been a great improvement in my profit-loss ratio and - most important - greater consistency in my performance.- Johan O

The strategy is working great and it doesn't take a lot of time.  I can easily carry on with my day-to-day activities. - Martin B

I'm finding the Masterclass absolutely brilliant! - Yudish S

I am enjoying the practical nature of the course and the real-time advice which Johan shares with us. - John H

It is truly a great blessing - the willingness to share a lifetime of experience and a strategy which was formed as a result of trial and error is actually priceless. Thanks to Johann for his willingness and humility to share. - Belinda J

The highlight for me in engaging with Share Direct is the mentorship programme, this represents an opportunity to see how the professionals do trading and emulate from there. I would highly recommend Share Direct's training as their support goes way past the classroom. - Prince L

Through many years of ad-hoc trading I have never come across as complete a package for trading as with the CFD mentorship programme. In a nutshell I have learned the following: Apply the strategy meticulously, do the homework and trust that it will keep you safe in indecisive market conditions and prosperous in trending market conditions. The statistics of the CFD Mentorship history shows that it works. - Wessel A

Hello Johann, I just want to say thank you for guiding us to how to make money on the Forex Market. I had a bad experience some years ago when I tried to trade shares and I lost 35K so I was not sure I will ever make it in the market. This mentorship has taught me a lot and given me renewed hope and confidence that I can do it. Thank you and God bless! - Jane K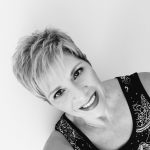 Isabell started her career in 1983 gaining experience in sales, marketing, training, and business development. 
She joined Progressive Systems College in 1992.  She worked her way through the ranks and was offered to join the board of Directors in December 1997.  She accepted the Chief Executive's position in August 2002.  
She took Progressive Systems College over (together with Patrick Moore) in January 2003. They changed the name to Share Direct.  
Patrick Moore subsequently sold his share holding to her in 2009.  
Isabell completed the Registered Person Exams in 1999.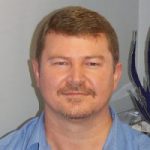 Johann has been working in the financial markets
for more than 20 years, including 3 years as an Asset Manager in Salt Lake City, USA. He got his first taste of the markets through Share Direct, the then Progressive Systems College in early 2000. After finding great success in his trading career, he started mentoring private investors and traders. He has mentored hundreds of people over the past 8 years in the art of trading.
Johann believes that it is possible to secure a positive return over time, provided that you manage your risk while persevere through short term
losses. Sound financial knowledge and experience distinguish him as a mentor of choice in the Forex Markets.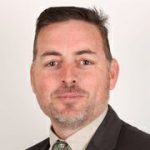 Monte Wessels had an interest in the financial markets from an early age. That led him to Share Direct in 1998 (the then Progressive Systems College) where he joined the sales and marketing team. He gained his foundation knowledge through Share Direct and then went on to complete his Registered Persons Exams through SAIFM in the year 2000. An opportunity presented itself for Monte to join Afrifocus Securities as a junior stockbroker in the year 2000. Monte grab this with both hands and continue to work closely with Share Direct, assisting their clients through their trades on the Equity and Derivative markets. Monte has been through a number of market crashes and has seen it all! Monte will be imparting his skills and knowledge from the past twenty-two years to Share Direct clients by mentoring them on the local Equity and Derivative markets. His strategies are easy to follow and have stood the test of time.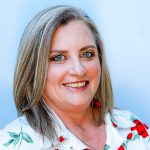 Nicolle has been trading everything that moves since she first started learning about the financial markets through Share Direct in 2007. A financial market prodigy, Nicolle left the South African Navy to Invest and trade full time. She now leads hundreds of others towards financial independence through our guided Mentorship Programmes.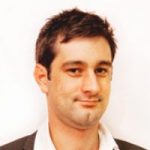 Financial Adviser & Portfolio Manager
Sidney is a professional derivatives trader and portfolio manager with a background in economics, having completed his degree in BCom Economics in 2006. He has experienced both prosperous and challenging times in the markets over the past 11 years, which has shaped his trading strategy to generate maximum revenue during uncertain times. He believes that being innovative and adaptable is key to success in the world of trading.
Connect with us on social media